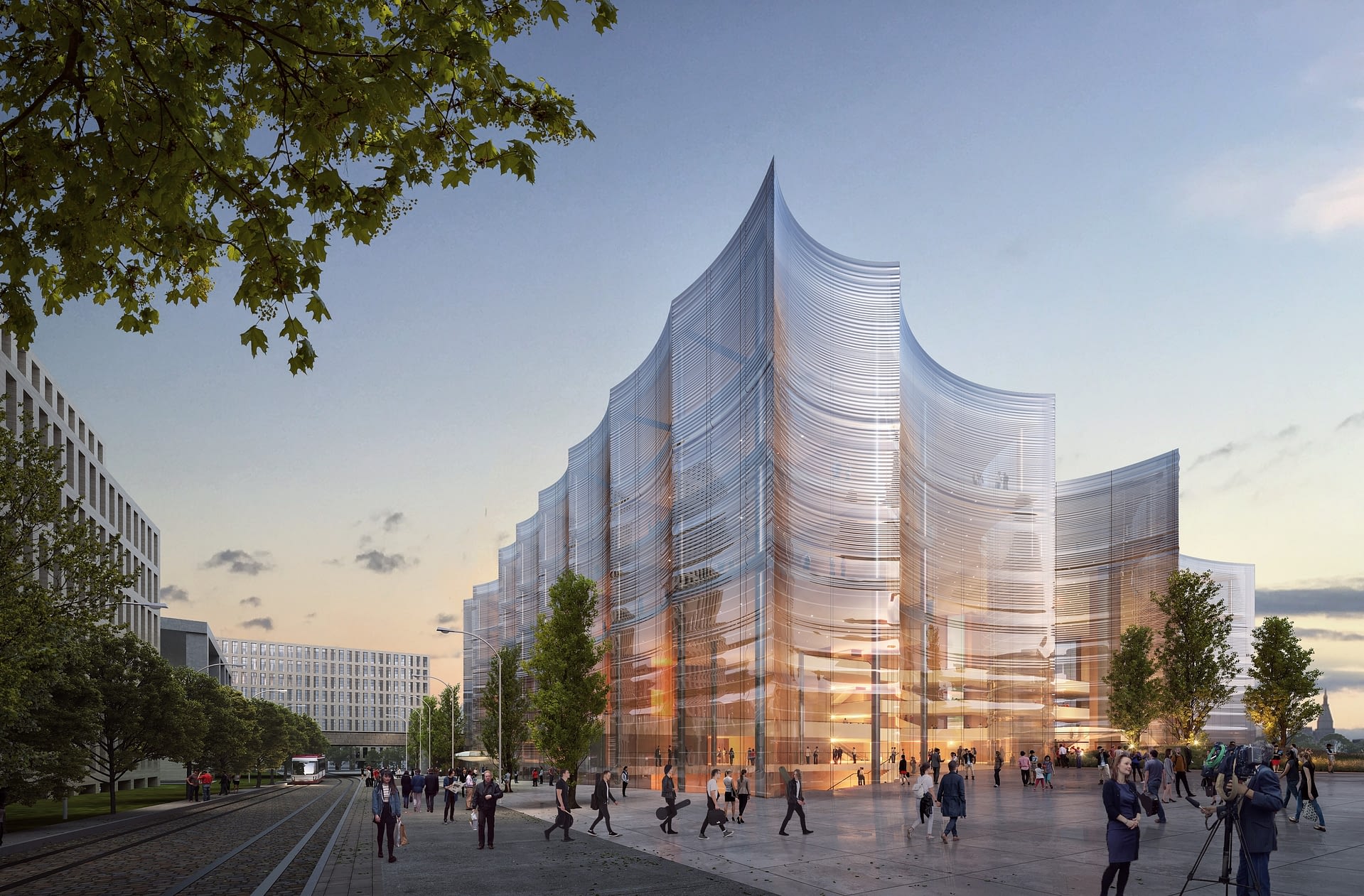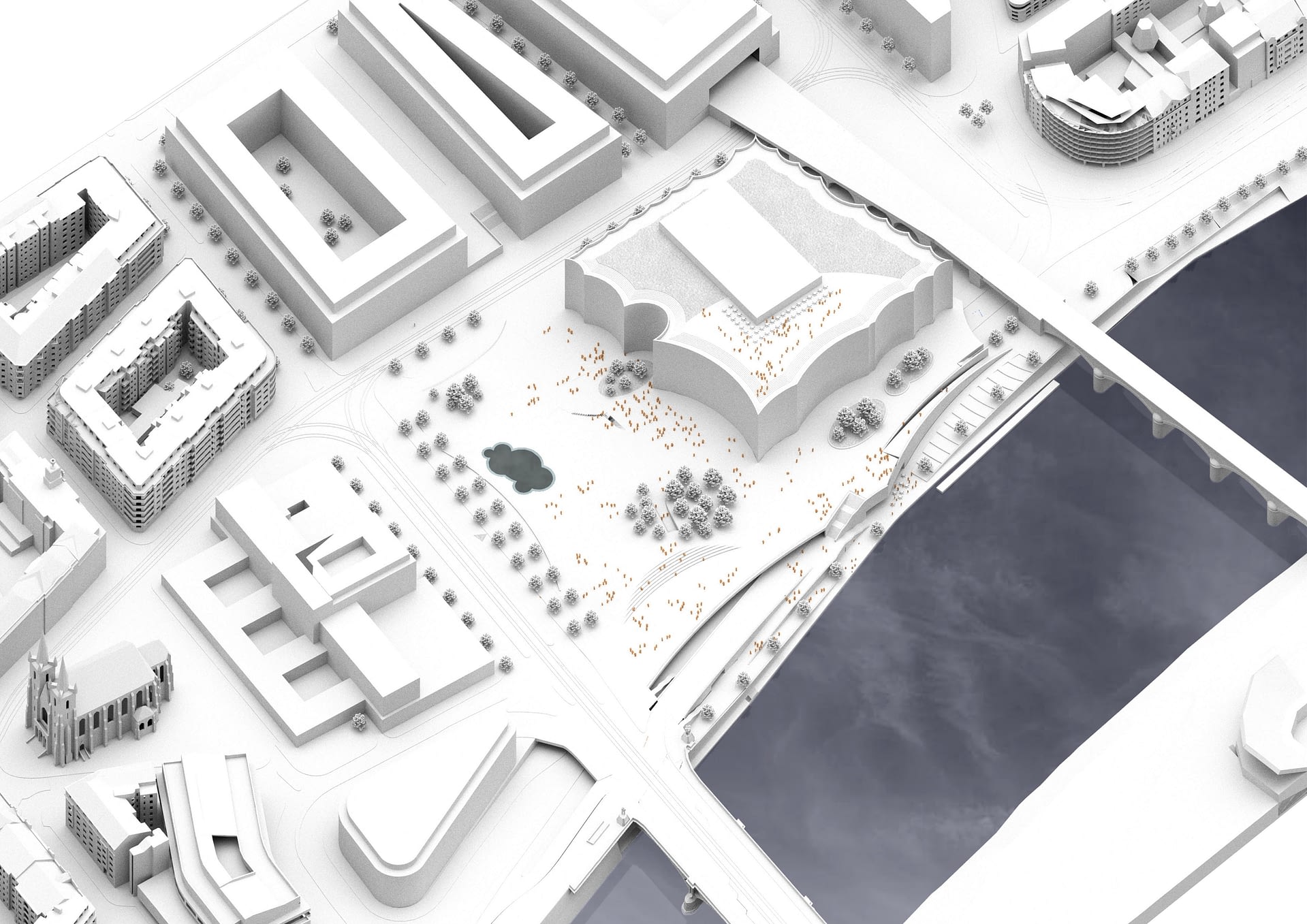 The design meets first-class world standards for the current symphony hall and at the same time responds to the need to create a new creative hub and public place in the problematic area around the Vltavká metro station and in connection with the planned development of the new Bubny Zátory district. Considering the whole scale of Prague, the chosen site has links to two major city lines, the river Vltava and the highway Magistrála. Both provide space for close and distant views of the new building and meet the prerequisites for the location of a distinctive building. The building on the waterfront follows the context of monumental buildings along both banks of the river.
The aim of the design is to create a visually strong connection with the river and to connect the selected locality with the river landscape. The glazed façade, in dialogue with the river, creates visual effects visible from a distance – the point one approaches or moves away from. The dramatic shape of the building is a physical interpretation of the sound waves emanating from the concert halls.
The location of the new philharmonic on the site is based on the design of the newly planned streets of the city district, the considered height regulation, and the noise restrictions of the surrounding infrastructure. The height of the building does not exceed the surrounding buildings and complements the Prague skyline in a non-conflicting way. The ground floor with cafes, shops, workshops, and a foyer activates life on the new generous square, which descends to the water level of the river. Together with the new embankment, a new common space will offer versatile uses. The floor plan is oriented around the music halls, which are connected by several stages balconies-like open spaces. These are visually connected from the entrance hall and with each other. The roof of the building becomes a new important open public space with a restaurant offering panoramic views.