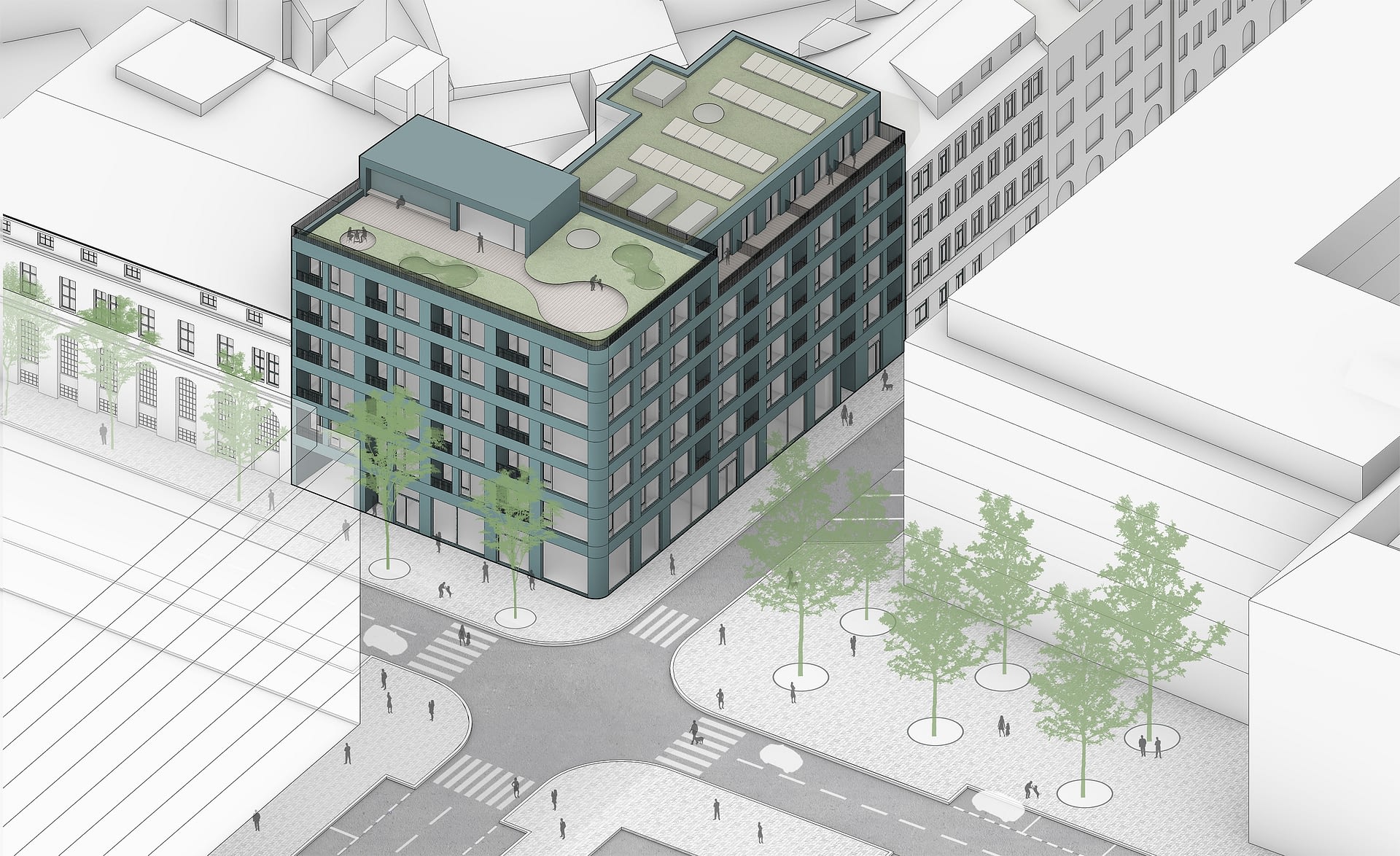 A townhouse following the tradition of Prague tenement houses in its character, scale, ceramic tiling, and rounded corner.
The contemporary quality of living is represented by the energy-saving apartments – large windows that expand the interior space with external shading by fabric roller blinds, a green residence roof, solar panels, and heat recovery in all apartments. Indoor apartment plazas with a circular atrium promote the social aspect of the home, gathering, and neighborhood community. The residential green roof serves all residents of the house. The ceramic-clad street facade is sustainable and resistant to wear and tear over time.
The frontage of the house towards the corner responds to the planned public space being created opposite the house at the intersection of Železničářů and Za Papírnou streets. The receded 6th floor facing Za papírnou Street forms a corner tower, the width of which corresponds to the proposed square. The house opens with a commercial ground floor onto Železničářů Street, which will in the future become a regular urban street.