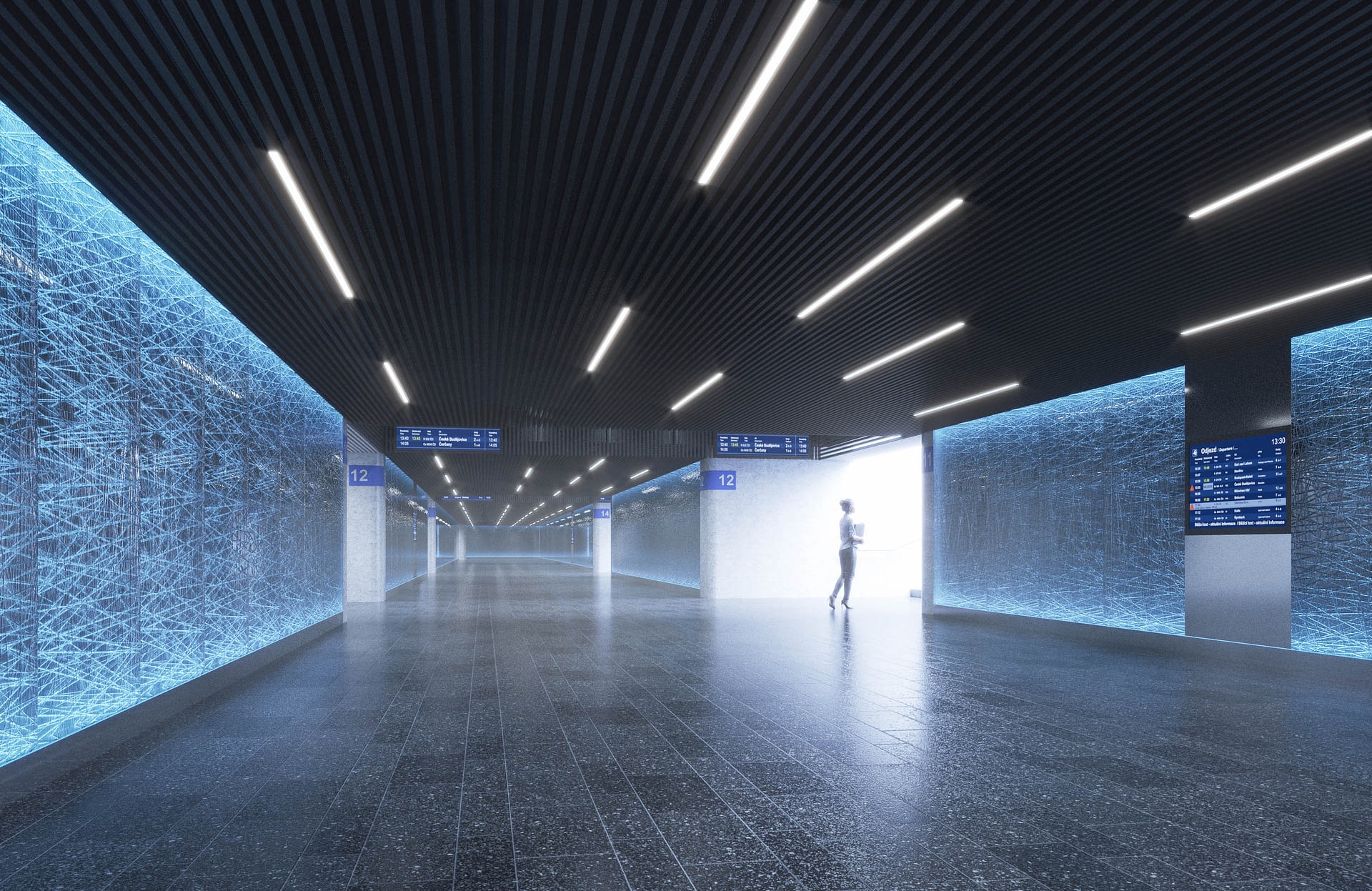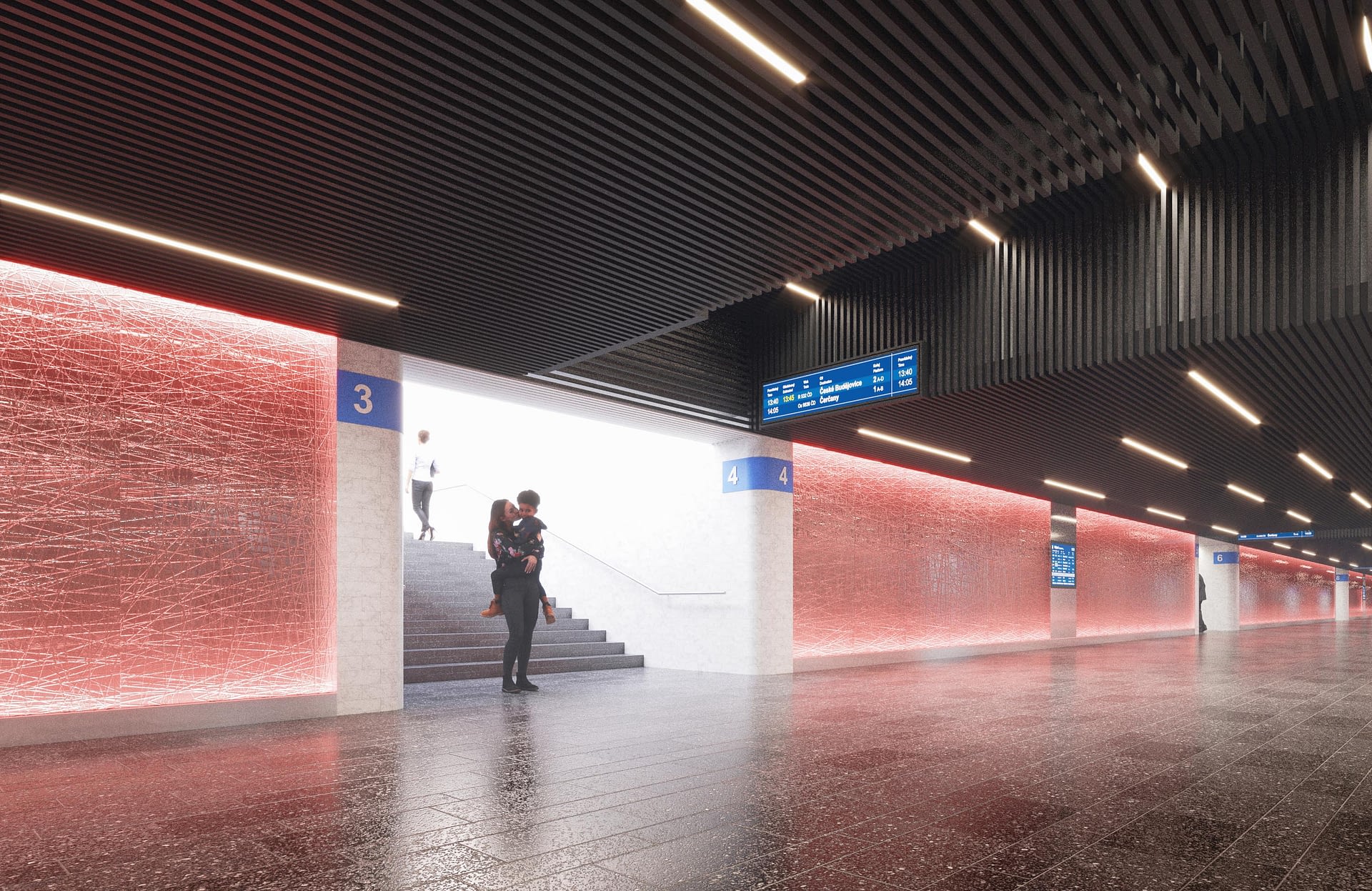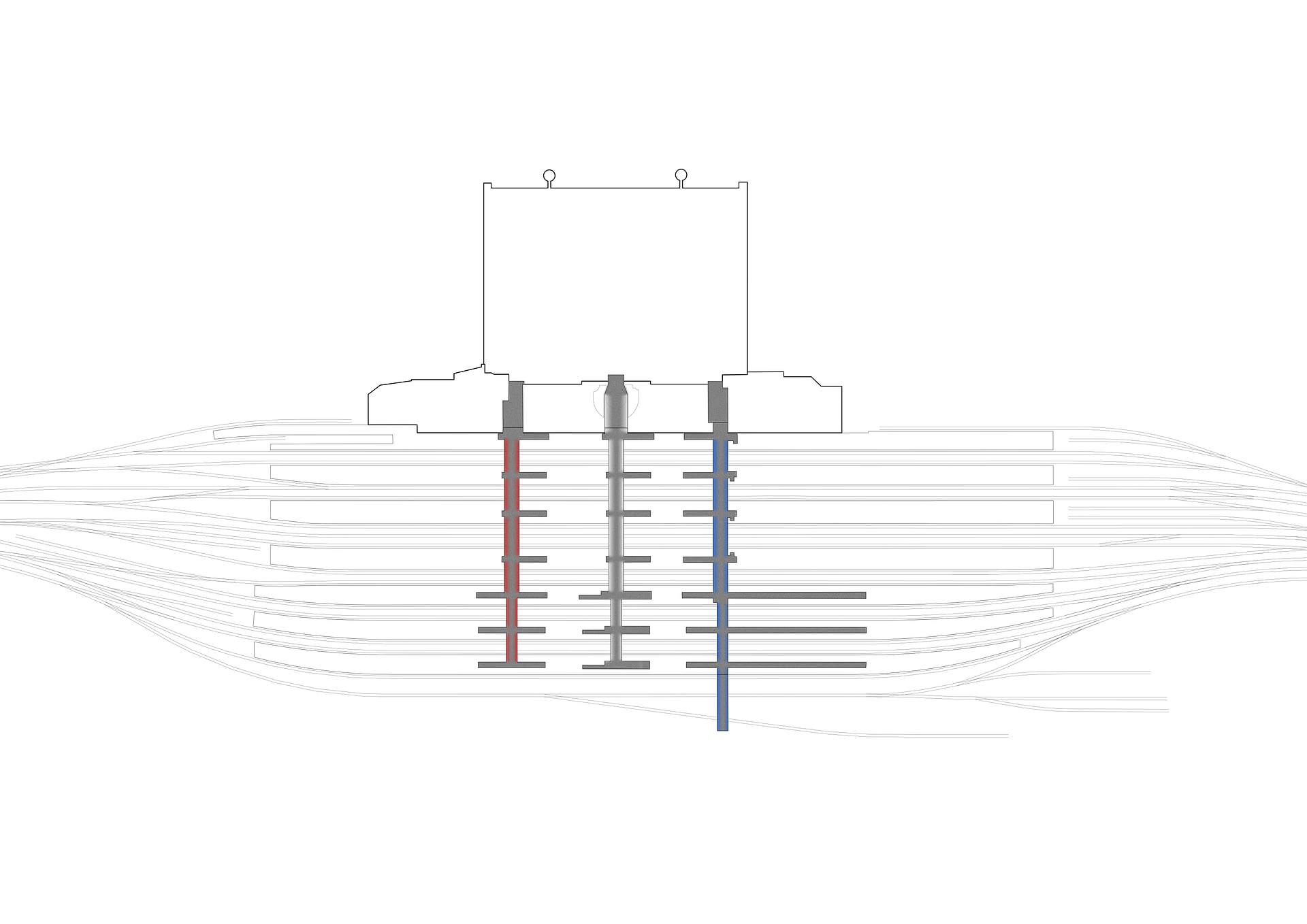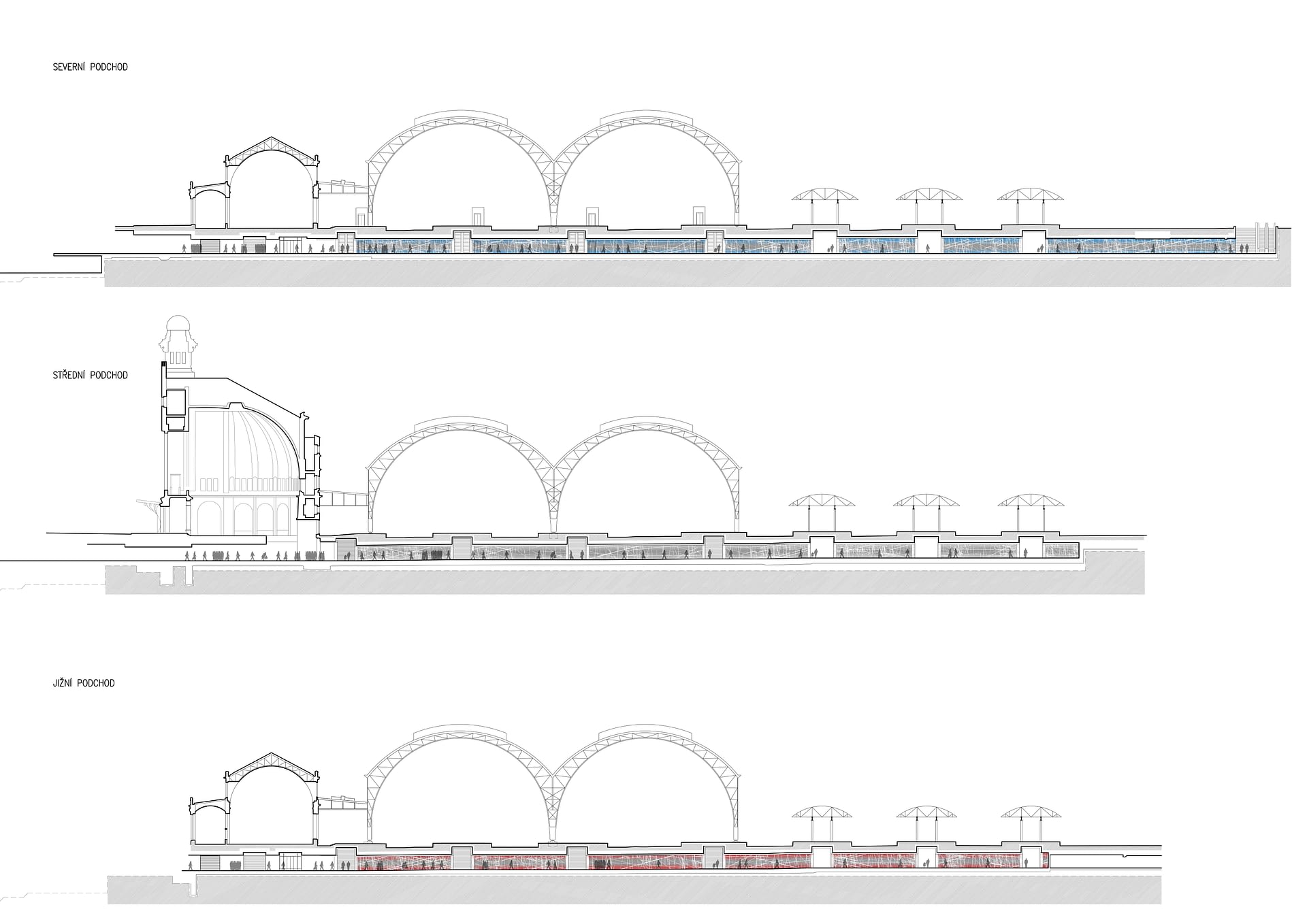 The distinction of the individual underpasses is achieved by colourful illumination of the glass in the shades of the national flag:
Blue – cool for northern underpass
White – neutral for central underpass
Red – warm for south underpass
The red colour follows the colour scheme in the main lobby.
Blue is the traditional shade of the railway.
White is festive and universal.
The colour differentiation of the individual underpasses will help in orientation, especially for repeat visitors to the station. When entering the underpass from the platform area, they can better gauge where they are in the building. The colours of the underpasses can be reflected in another way in the orientation system of the station.
The main wall cladding consists of 1200/2300 mm glass panels.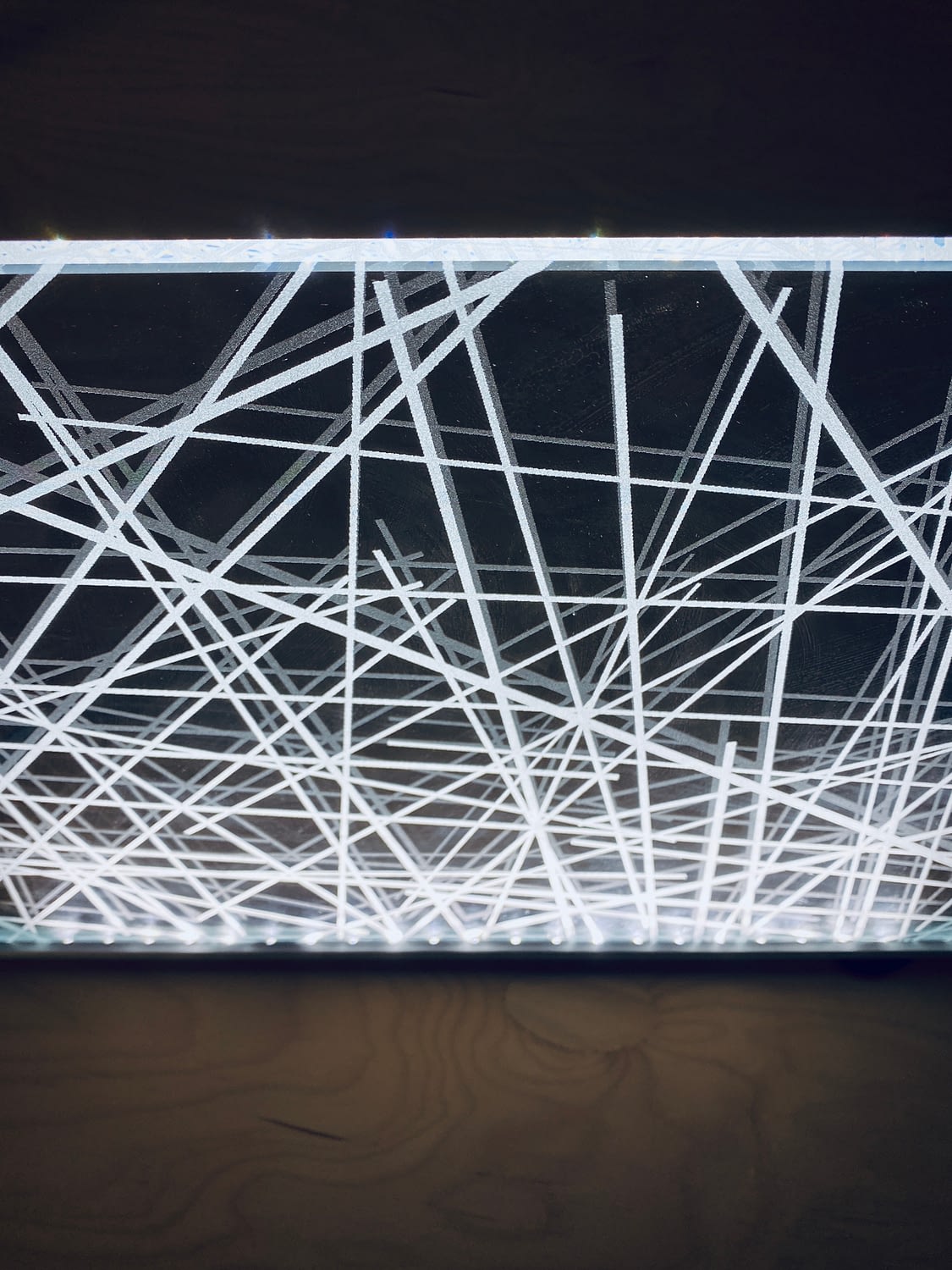 The panels are decorated on the reverse side with a pattern following the tradition of Czech crystal. The abstract pattern of intersecting lines contains the dynamics of the railway and its direction from the capital to all parts of the country and Europe. It is also a typical form of working with glass during cutting – see the Tour de France trophy.
The V-cut pattern is created on the reverse side of the glass. The front side is completely smooth, washable and resistant to all cleaning chemicals. The panels can be cleaned by machine. The panels can be cleaned from graffiti sprays and have been consulted and sampled with the Czech crystal supplier – LASVIT.
The work with glass also follows the tradition of Czech glass in architecture in the 1960s-1980s, and the work of the authors of the new main building.