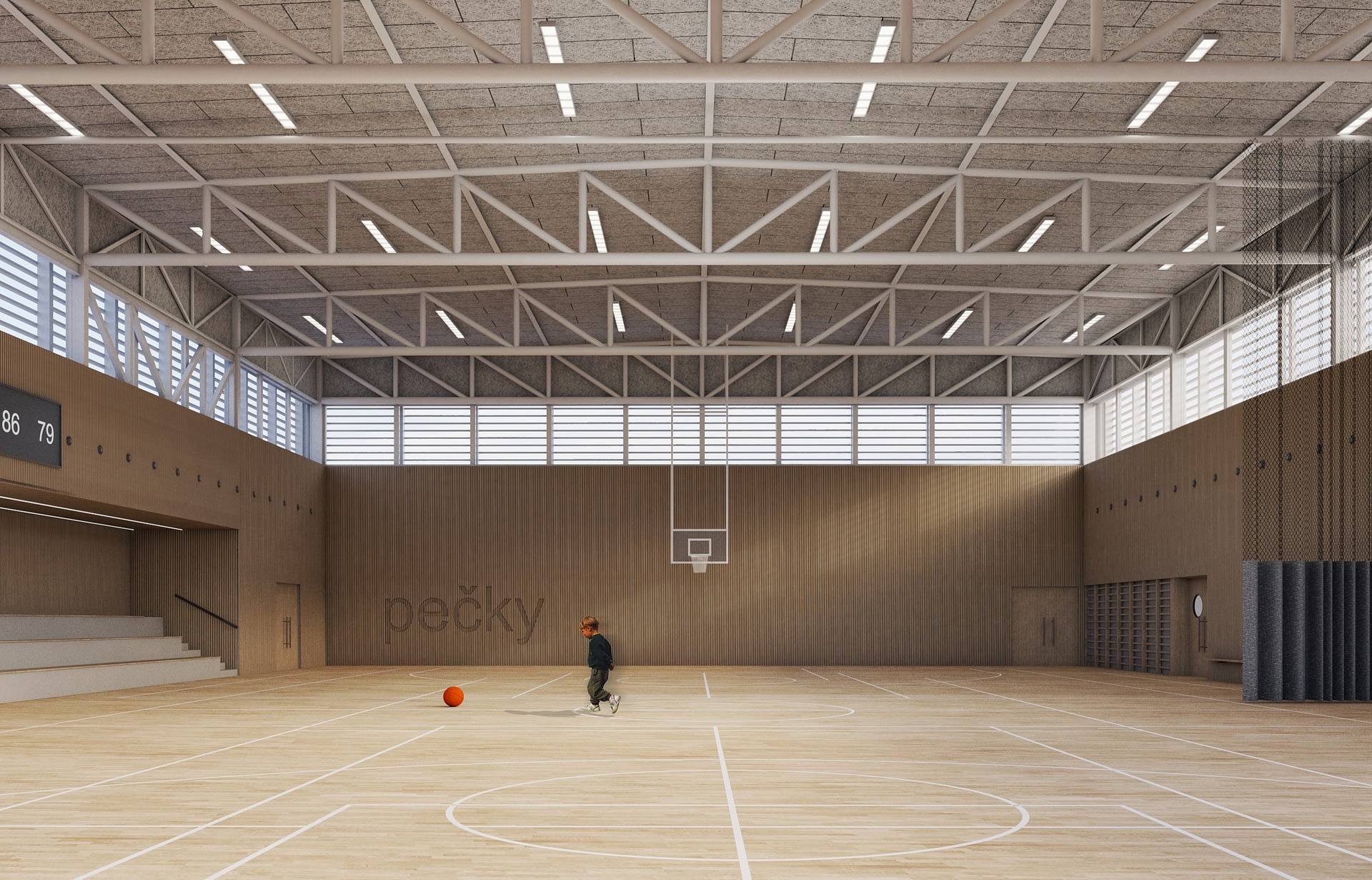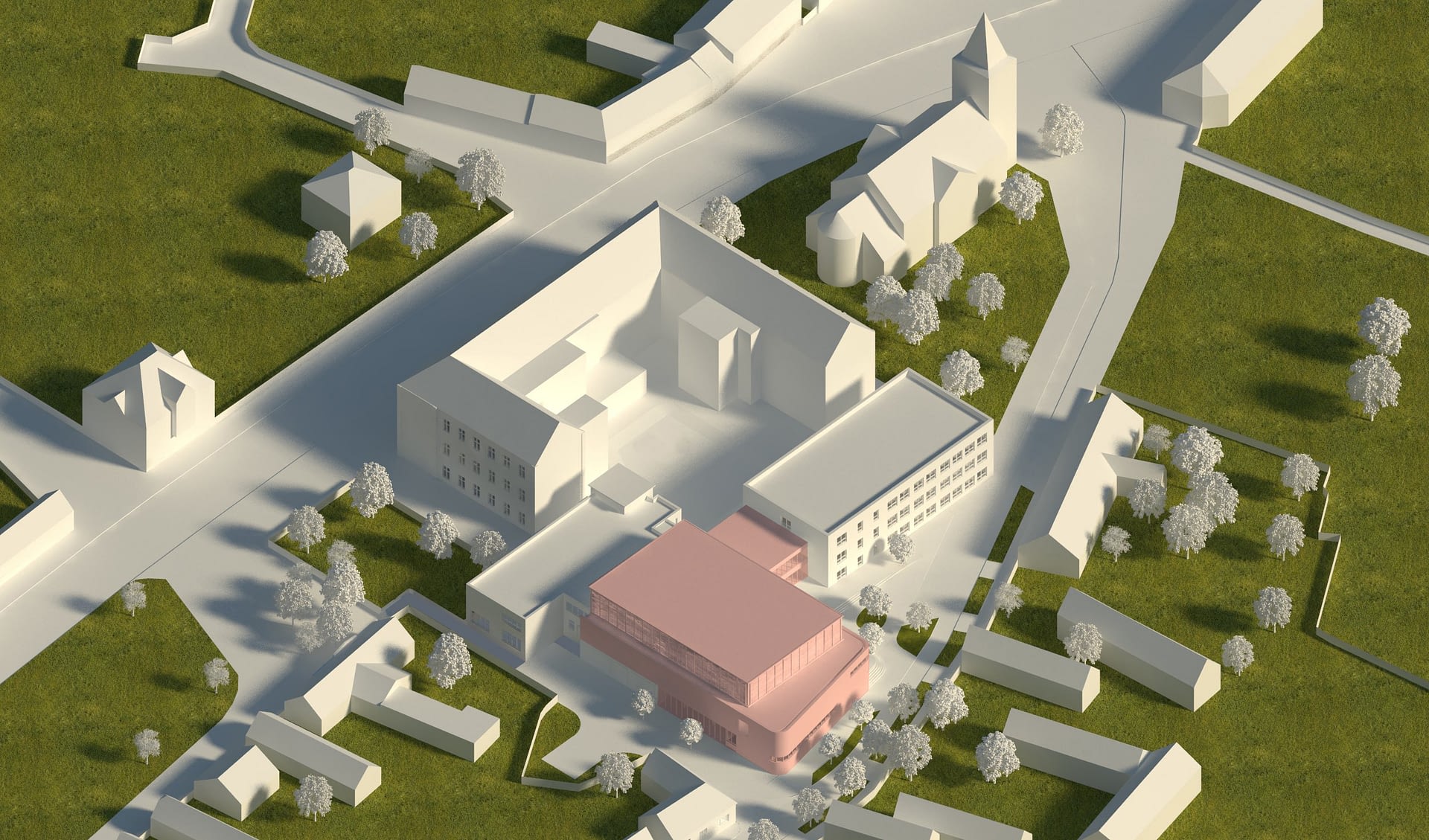 Umístění nové tělocvičny pro ZŠ Pečky bylo prověřeno ve více variantách. Po prověření jednotlivých možných míst bylo doporučeno tělocvičnu umístit dle původního plánu z části nad současnou budovu jídelny a zároveň vytvořit nový prostor pro školní aulu. Nová přístavba je tak díky této pozici plně propojena se stávající budovou základní školy a její nově navržený vstupní předprostor může sloužit jak sportovcům v odpoledních hodinách, tak jako alternativní vstup pro žáky. V rámci dispozice je kladen důraz na využitelnost a dostatečnou velikost komunikačních prostorů. Spojovací krčky se stávající budovou školy jsou rozšířené o tři nové jazykové učebny.  Cílem je, aby zde žáci mimo dobu vyučování našli prostory pro vzájemnou komunikaci a relaxaci.
Konceptem návrhu je vytvoření lucerny nad střešní krajinou Peček. Lichoběžníkový půdorys navržené budovy vychází z okolního kontextu ulice K. H. Borovského. Zkosená severozápadní stěna reaguje na geometrii ulice a vytváří plynulý přechod od stávajících budov školy k rodinným domům. Zaoblené rohy zjemňují celkový objem dostavby.
On the ground floor of the building, there is a multifunctional hall with a mobile grandstand and its composition creates a variable open space usable for sports and cultural activities. The area in front of the hall serves as an entrance foyer and reception. On the second floor, there is a gym with dimensions of 32 x 20 meters and a clear height of 7 meters over the entire area. These layouts thus meet the requirements for playing most ball and team sports and create two separate game halves with the help of dividing slings/nets. Along one side of the sports area, there is a grandstand at its level with its own access from the common corridor. The gym is complemented by 4 changing rooms and social facilities for athletes and visitors. The operation of the gym may be independent of the operation of the school. The building will meet fire safety criteria and use the current possibilities of environmentally-friendly heating with the use of recuperation and renewable resources, the roof is planned to be planted in the form of a green roof.