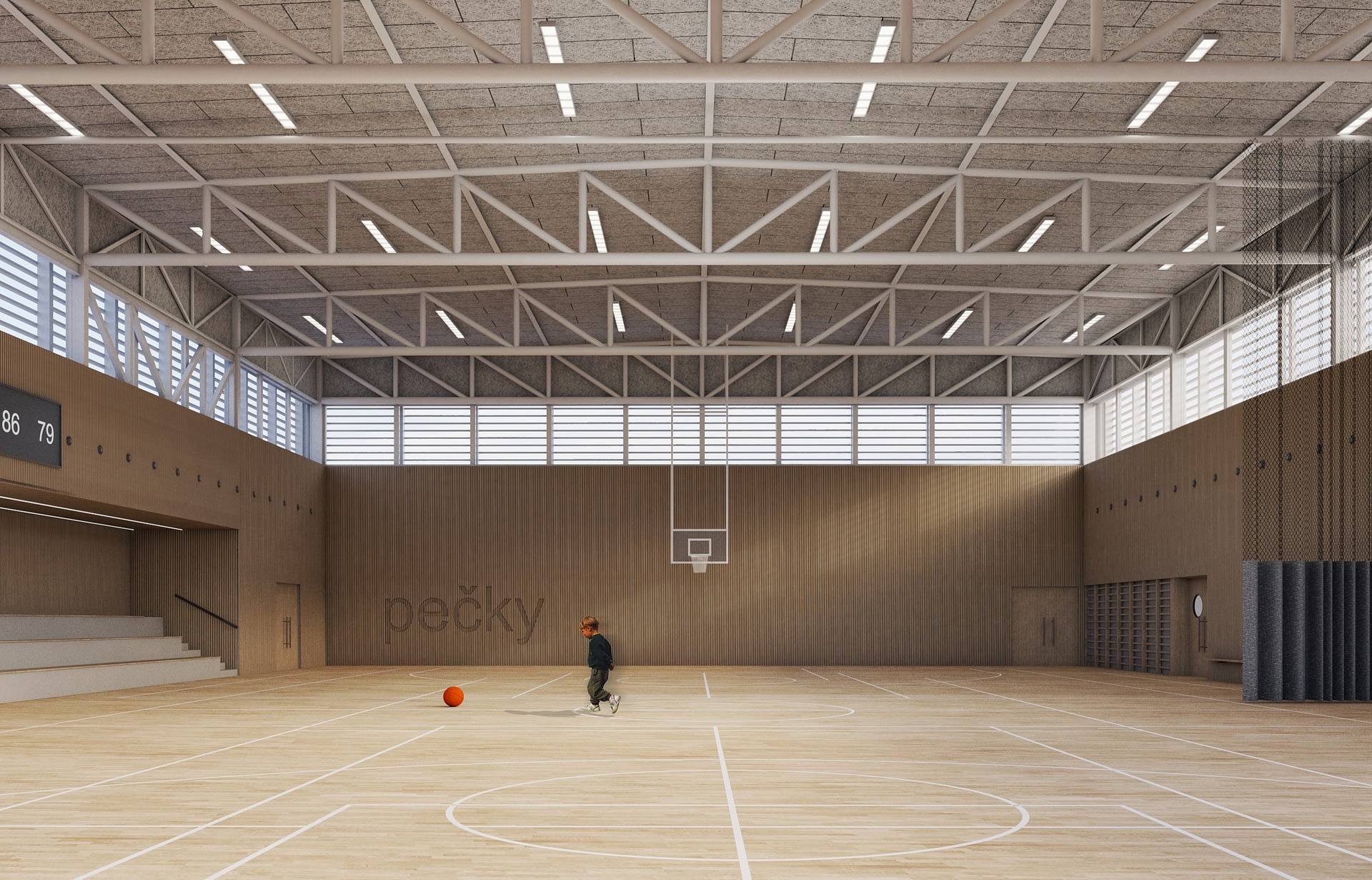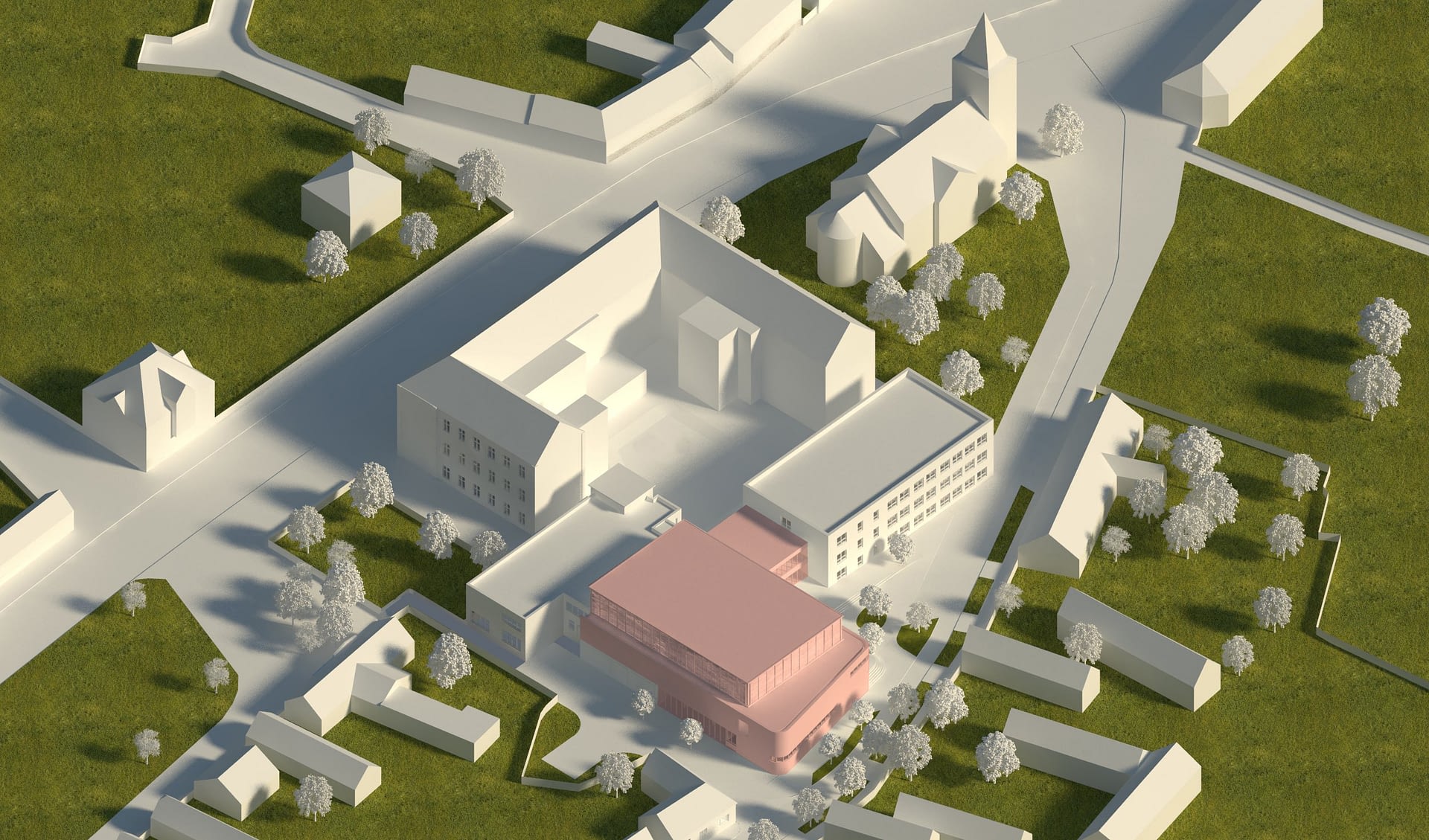 The location of the new gym for Pečky Primary School was examined in several variants. After examining the various possible locations, it was recommended to place the gym according to the original plan partly above the current cafeteria building and at the same time create a new space for the school auditorium. The new extension is thus fully connected to the existing primary school building due to this position and its newly designed entrance vestibule can serve both athletes in the afternoon and as an alternative entrance for pupils. Within the layout, emphasis is placed on usability and the sufficient size of circulation spaces. Connecting corners to the existing school building are extended with three new language classrooms. The aim is for pupils to find spaces for communication and relaxation outside of school hours.
The design concept is to create a lantern over the roof landscape of Pečky. The odd-shaped plan of the proposed building is based on the surrounding context of K Street. H. Borovského. The sloping northwest wall responds to the geometry of the street and creates a seamless transition from the existing school buildings to the houses. The rounded corners soften the overall volume of the addition.
On the ground floor of the building, there is a multifunctional hall with a mobile grandstand and its composition creates a variable open space usable for sports and cultural activities. The area in front of the hall serves as an entrance foyer and reception. On the second floor, there is a gym with dimensions of 32 x 20 meters and a clear height of 7 meters over the entire area. These layouts thus meet the requirements for playing most ball and team sports and create two separate game halves with the help of dividing slings/nets. Along one side of the sports area, there is a grandstand at its level with its own access from the common corridor. The gym is complemented by 4 changing rooms and social facilities for athletes and visitors. The operation of the gym may be independent of the operation of the school. The building will meet fire safety criteria and use the current possibilities of environmentally-friendly heating with the use of recuperation and renewable resources, the roof is planned to be planted in the form of a green roof.