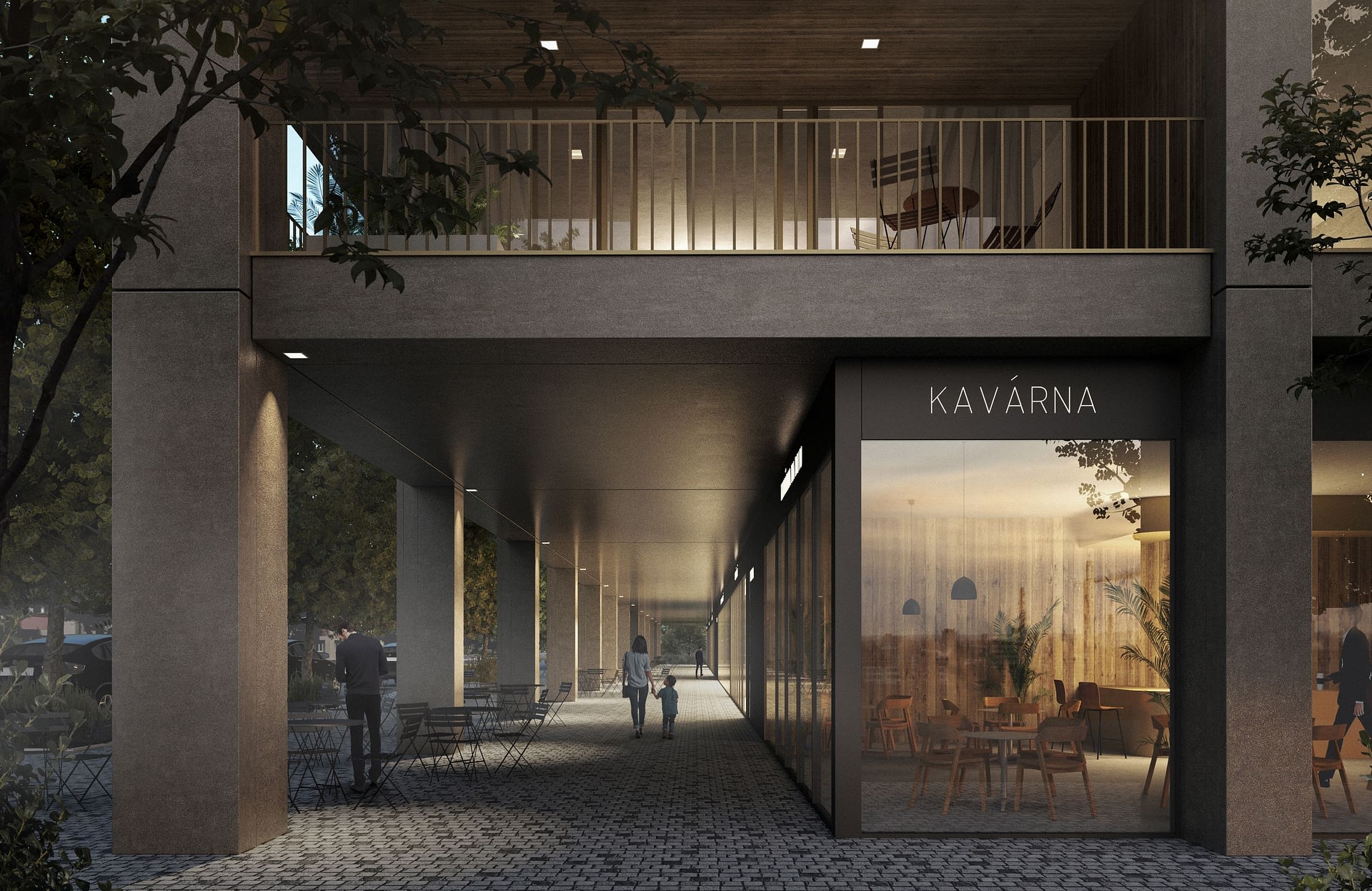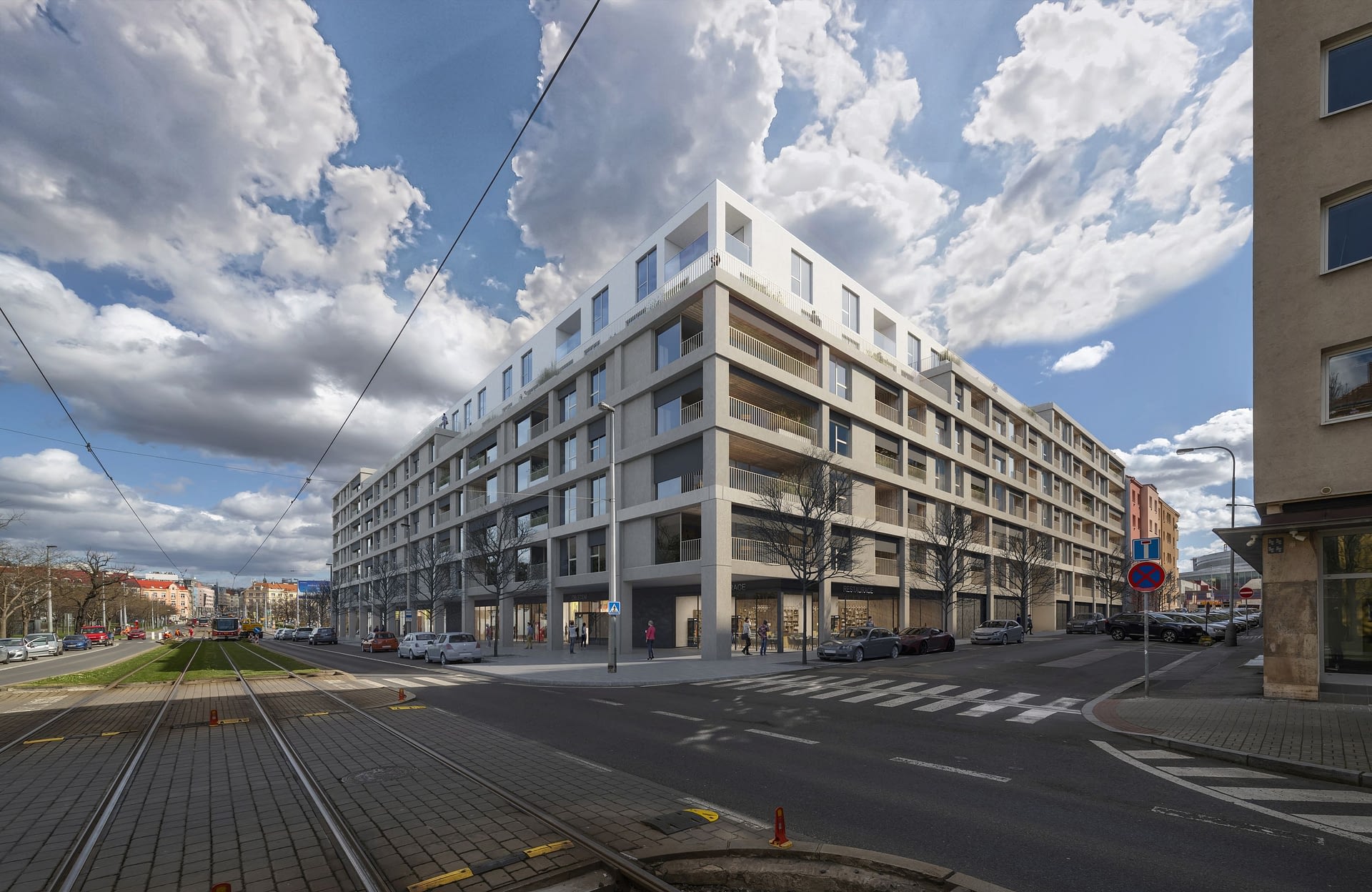 The mass of the extension is conceived as a super-block with its own scale of the facade. In terms of height, the mass connects to the surrounding cornices and, with its recessed floors, responds to adjoining sloping roofs.
The vertical boundary between the basic body of the block and the recessed floor is variable. It thus highlights the NE corner, which closes a quarter of city blocks. The yin – yang principle of the street facade gives the block dynamism and uniqueness. The courtyard tract divides the space of the inner courtyard into two parts and provides the unit owners with more privacy.
The facades of the house are divided into 3 parts:
⦁ Two-storey plinth – the pillars are lined with glass-cement slabs, the morphology of the columns separates the plinth part from the rest of the facade.
⦁ The body of the house – the body formed by pillars and cornices grades towards the NE corner. The body is covered with plaster on contact insulation, with a darker shade of the facade.
⦁ Recessed floors – optically lighten the body of the house, they are plastered with white brizolite plaster, the windows are light metallic.
The facades of the house are formed by contact insulation with the exception of parts of the plinth, which are covered with a glass-cement slab. Windows and railings are aluminum with metallic paint.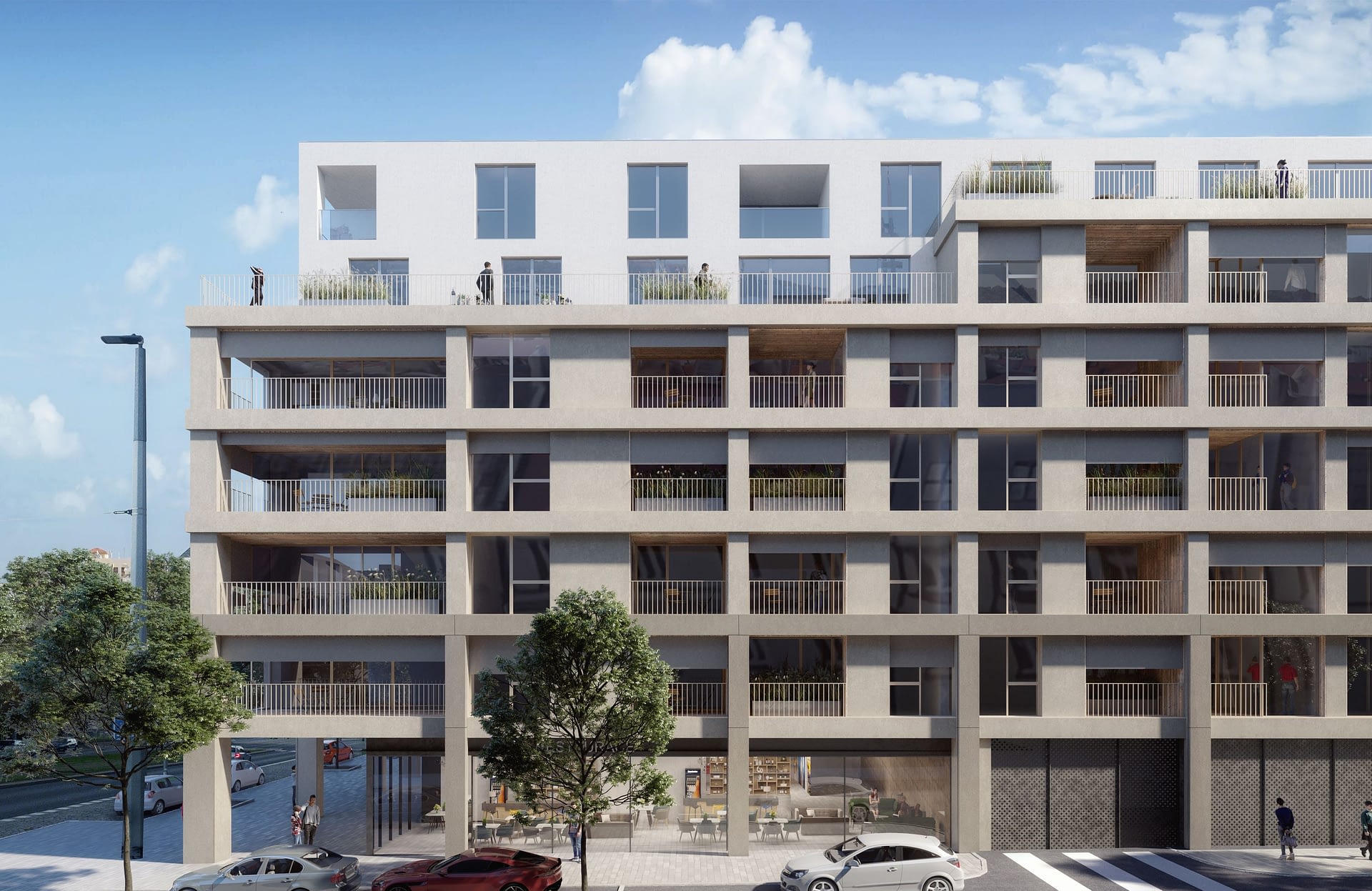 The commercial parterre oriented to Sokolovská Street adapts in height to the street, the floor level gradually decreases to the NE corner of the building. Cellar huts and bicycle and pram warehouses are oriented to the side streets. The glazed facades of the ground floor are made of column-lintel constructions. The cellars are covered with perforated sheet metal.
The side tracts of the block are designed with double-sided oriented apartments V-Z. The northern and courtyard tracts are designed with transverse flats. The block is divided into residential sections. The design eliminates long corridors and minimizes the proportion of common areas on a typical floor. The layout is solved with a view to maximizing the depth of the tract and maximizing the illumination and sun exposure of housing units.