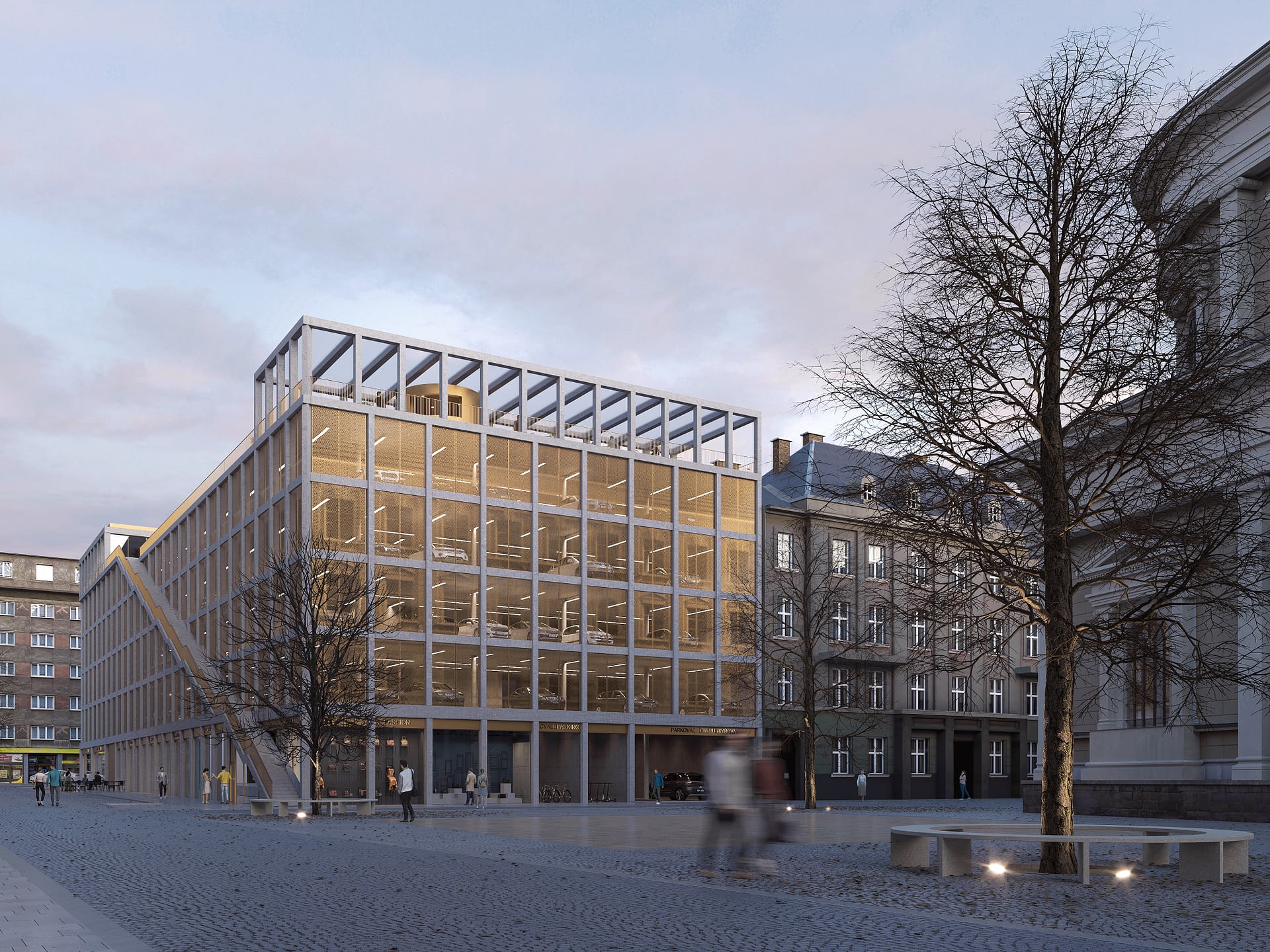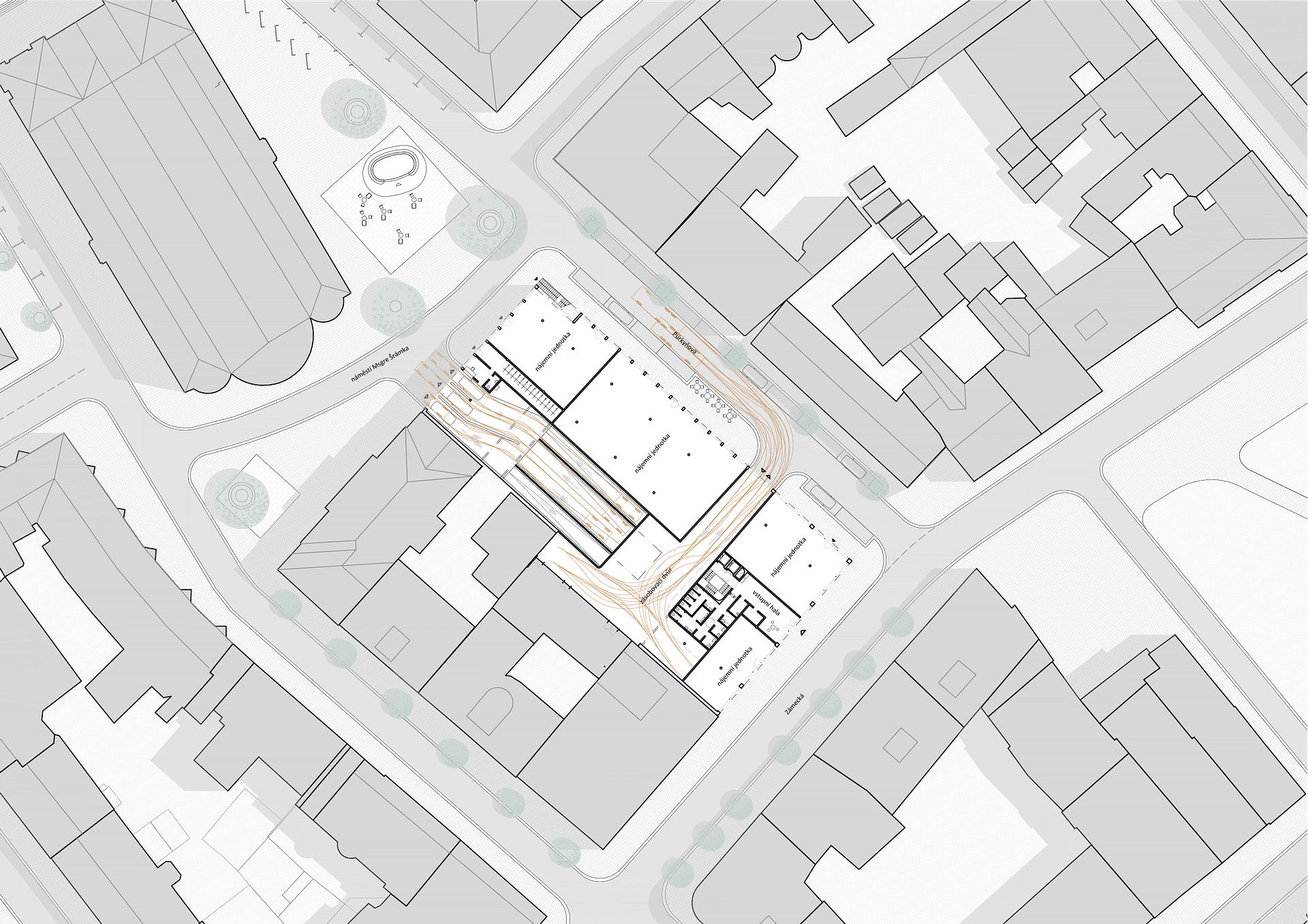 The architecture of the house is conceived as an urban palace open to the public. The symbol of accessibility is the external wide staircase that ascends the facade of the building to the publicly accessible residential roof, making the parking house more mentally accessible to the public. The staircase also serves the users of the parking house who descend it to the city center. The staircase is not covered and serves primarily as a weather-accommodating option.
The roof terrace serves as an urban lawn with an outdoor bar and restaurant. A portion of the roof is used for an outdoor extension of the fitness facility. The commercial ground floor of the building contains 4 rental units. The house treats the surrounding properties with respect as a good neighbor. The "crown of the house" with rentable premises is connected to the neighbouring OD Horník towards Zámecká Street. Crown cornice, to the square Msgr. Šrámek, slightly exceeds the cornice of the neighbouring apartment building. The transparent roof pavilion responds to the adjacent mass of the pitched roof. The mass of the house recedes into Purkyňova Street. The calm grid of the façade matches the scale of the surrounding houses.
The infill window panels are of perforated metal. The holes in the sheet metal cut with a water jet bear the image of the original windows of the German School building that stood on the property until WWII. At the end of the war, it was hit by a bomb and removed. The original windows are a reminder of the school building and the displaced German ethnic group.
Transformation into an office building
The building is conceived so that it can be adapted to a townhouse in the future, for example, an administrative or other public building. The condition for the future transformation is a floor clearance of 3.2 meters, the illumination of the layout through the inner courtyard, and skylights.
The facade of the building will be insulated and covered with glass cement panels in case of future transformation. The perforated metal panels can be transformed into sliding shutters and fixed glass with ventilation openings can be added. Hollow flooring will add one stair step to the current ceiling slabs. Ceiling structures can include removable sections for future vertical core grids.