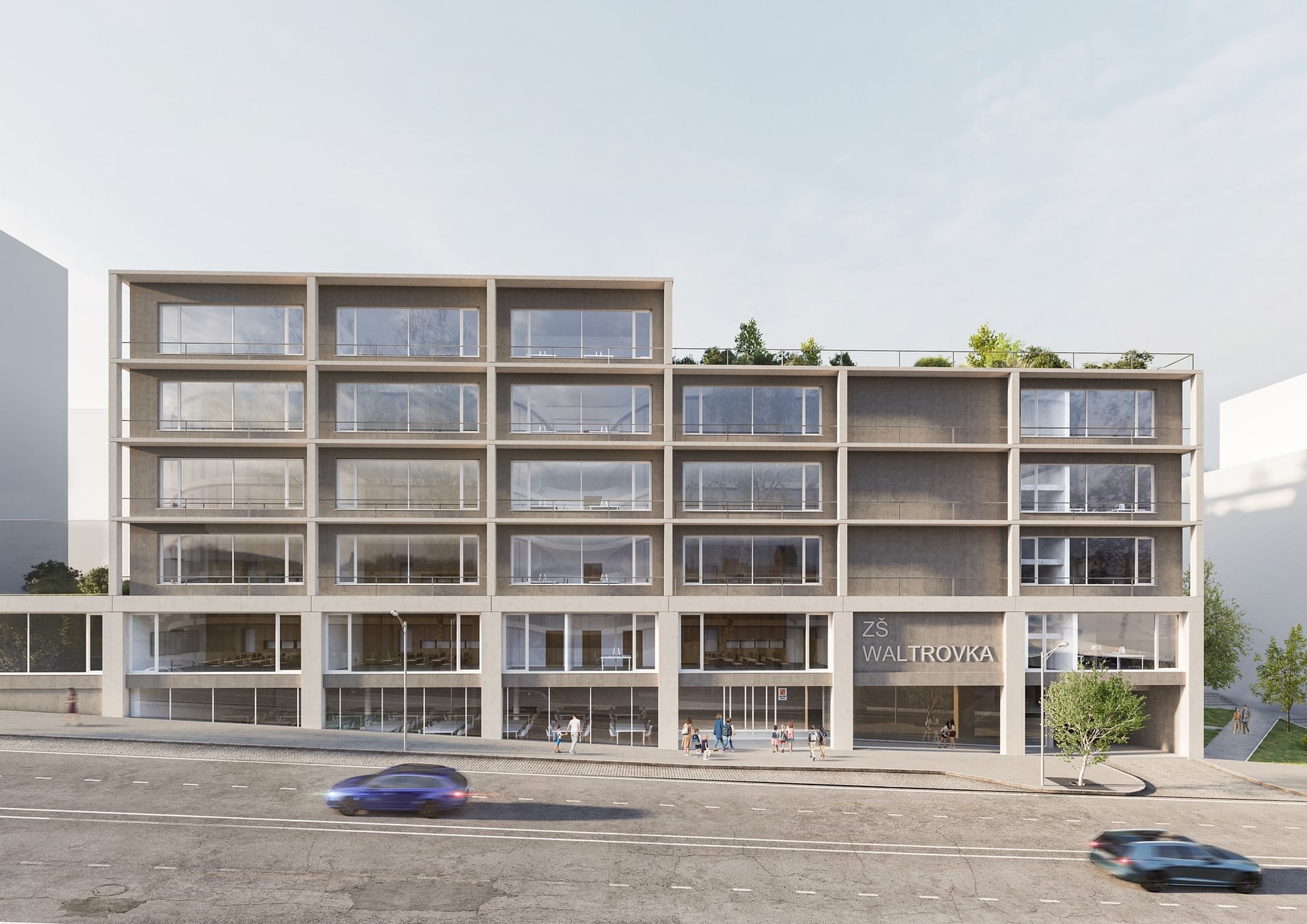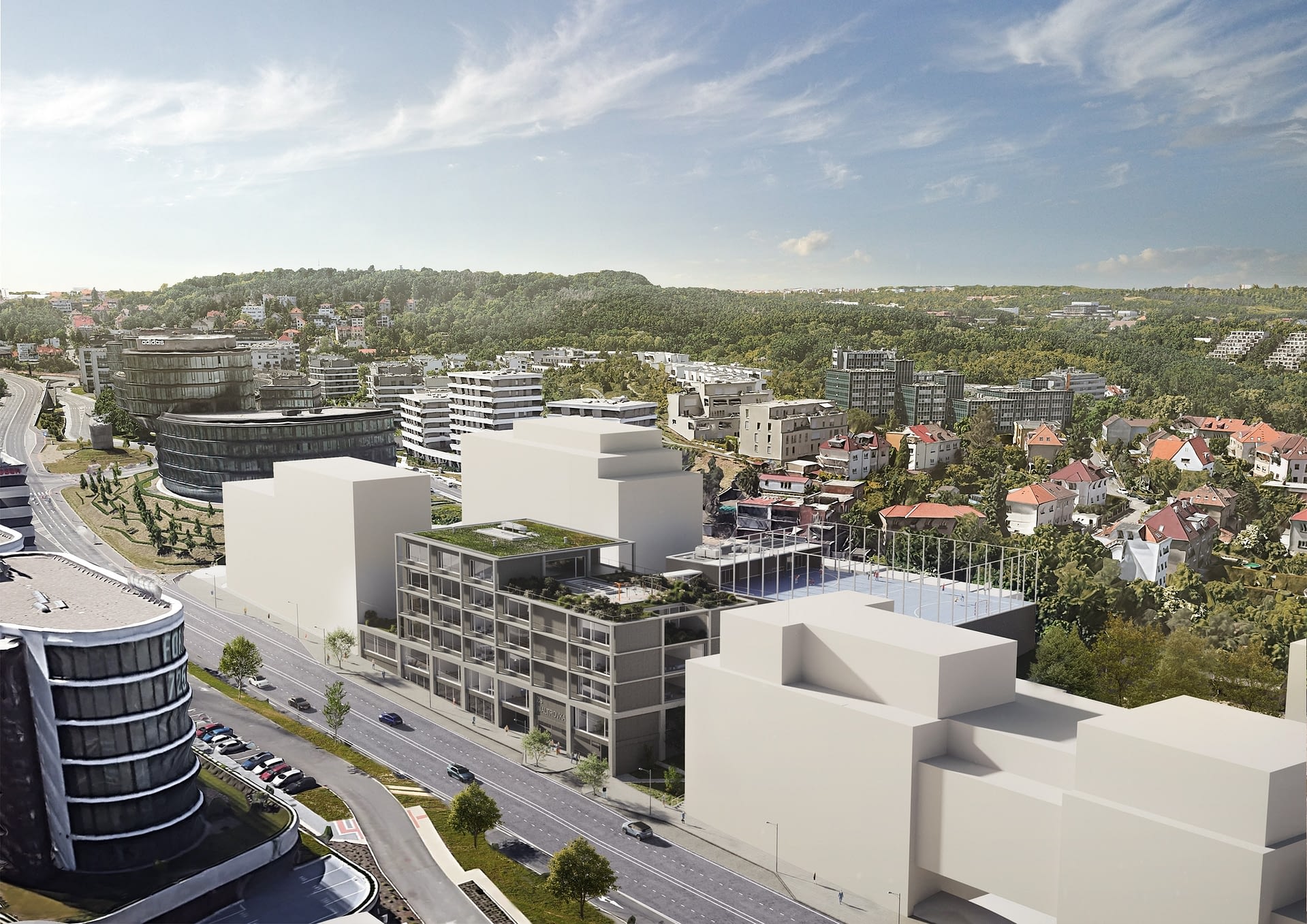 The designed urban planning divides the plot, intended for the construction of a school and a playground with a gymnasium, into two parts divided by a road. The location of the road is a significant handicap of the selected parcel. A full school site should be a protected area where school children can easily use the outdoor grounds for recess or after-school time. It is therefore essential that the crossroad is calmed and potential car movements are minimized.
The proposed school building comprises a total of four full storeys, one setback, and two basement levels. The school building fills a single block lot, with a low gymnasium structure located to the west of the hotel building. The spacing between the buildings creates a human scale to the street and a rhythm between the buildings. The parcel is oriented north-south along its longitudinal axis.
Most of the stem classrooms are oriented north so that students are not disturbed by the unwanted solar gain in the morning. A sun break in the form of massive cornices is proposed on the south façade to prevent glare to the classrooms during the summer months. Operationally, the building is designed in a simple three-tract scheme. A central residence corridor with staircases and openings across the floors creates the conditions for an interesting interior world. It serves for relaxation, but also offers space for informal teaching, play, or individual conversations.